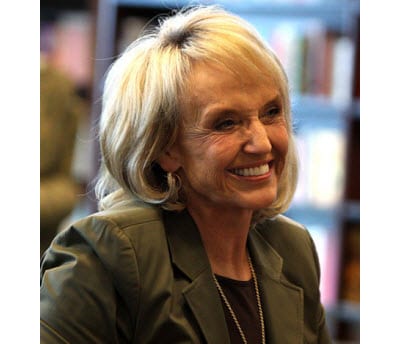 Arizona is set to become friendlier to solar energy as Governor Jan Brewer signs two new legislations into law this week. The state boasts of a large amount of solar energy capacity that has, until very recently, been untapped. Solar energy advocates have been working to promote the power for several years, but initiatives to progress the alternative energy have long been stunted by legislative complications. This week, however, Governor Brewer signed two solar-friendly bills into law that could make Arizona one of the leaders in solar power.
The first is House Bill 2830, which removes the 2013 deadline for schools to install their own solar energy systems. The initial deadline was criticized because many felt that it presented an unfair problem for Arizona's numerous school districts. These districts have been working to become more energy efficient and adopt alternative energy systems. This has been somewhat complicated, especially in regards to solar power, because of the expensive nature of these systems. Districts will now be allowed more time to adopt solar energy systems.
The second is Senate Bill 1229. This legislation clarifies a problem concerning the sale of Renewable Energy Credits. Since the program was introduced in 2001, it has been the subject of controversy. Concerns regarding whether sales tax can be imposed on the Renewable Energy Credits has been the crux of several legislative battles. That will no longer be the case, however, as the legislation frees Renewable Energy Credits from sales tax. The legislation also declares that Arizona residents are only liable for paying sales tax on energy they purchase from the state's energy grid, not electricity they do not purchase from the grid.
Alternative energy is often considered an environmental issue but it is one that is subject to the whims of politics. Legislators have long been divided on the issue of alternative energy, but many have become more supportive of renewable fuels like solar power because more attention is being drawn to the economic qualities of the energy. This may, in fact, be the key to making alternative energy an issue of universal interest: Making it more about the economy than about the environment. In this way, alternative energy will still accomplish its goal of helping the environment, but will win favor with politicians and businesses that are more financially minded.
Source