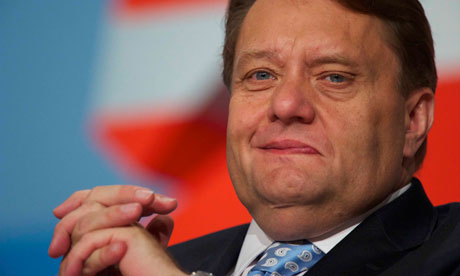 In his first statement as the UK's new Energy Minister, John Hayes has pledged to bring the Coalition's controversial Energy Bill into law.
But industry groups cautioned that Hayes, as a surprise replacement for Charles Hendry who has been closely involved in the bill, will have to get up to speed quickly with its details to ensure there are no further delays.
"[He] will need to acquaint himself with this brief as swiftly as possible, as Electricity Market Reform must proceed without delay, so that future investment in wind and marine energy is not put at risk," said Jennifer Webber, RenewableUK's director of external affairs.
Concerns have also been raised in the media regarding Hayes previous apparent scepticism over wind power and other renewable energy sources.
In his initial statement, however, Hayes commented:
"We must not be over-reliant on any one technology, but build a balanced low carbon mix and make the best use of Britain's domestic energy resources and skilled workforce."
But Webber said that RenewableUK would be "engaging with Mr Hayes and his team to ensure that he fully understands the perspective of the wind and marine energy industries".
Meanwhile, Gaynor Hartnell, chief executive of the Renewable Energy Association, went rather further, commenting:
"Given Hayes' reported stance on energy subsidies, he might want to take a good hard look at energy policy in the round. We would be happy to meet with him to discuss the latest information on falling costs of renewables and increasing costs of other energy forms."
However, the business experience of the former Minister for Further Education, Skills and Lifelong Learning could prove useful in raising the investment much needed by the sector.
"We face a major challenge to keep the lights on in the most cost-effective way," Hayes added in his statement. "I am keen to get on and work with businesses to secure the investment we need over the coming decade."