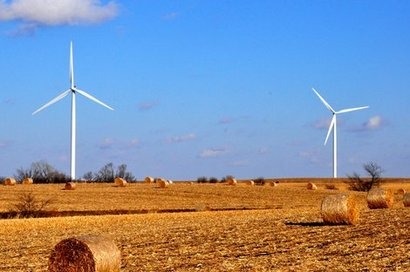 The US State of Oregon has decided to raise its state renewable energy law to 50 percent renewables by 2040, doubling access to renewable energy in the state.
Oregon's new renewable portfolio standard (RPS) target puts it on track to meet its target of a 75 percent reduction in carbon emissions, below 1990 levels, by 2050. Portland General Electric and Pacific Power will now generate 50 percent of their power from renewables by 2040, up from the current 25 percent by 2025 target, a move that will help spur significant growth in local wind and solar energy investments.
The decision has been welcomed by the American wind power sector, the American Wind Energy Association (AWEA) applauding the leadership of the Oregon legislature for passing what it described as 'landmark renewable energy and clean energy legislation'.
"The passage of this historic legislation would not have been possible without their leadership, and the leadership of a broad coalition of energy officials, consumer advocates, and community groups, working together to develop the next generation of energy policy for Oregon" said Tom Kiernan, AWEA CEO. "Wind power can help get this job done for Oregon, and save money doing it."
Other leading US wind industry spokespersons also commented on the historic agreement. Mike Garland, CEO of Pattern Energy and current Chair of the AWEA Board, said that states driving for 50 percent renewable energy are "well ahead of the curve as new market drivers and and state-federal policies point in the direction of a cleaner electric grid." These states currently include Hawaii, California and Vermont, and now Oregon. The fifth state could well be New York, if legislation currently under consideration in that state goes through. Meanwhile, non-utility clients such as Procter & Gamble, Microsoft, and Google, have created a new market for renewable energy by investing in renewables in order to cut costs and lower their carbon footprints.
There are currently 3,300 megawatts of clean, renewable energy installed in Oregon, generating enough power for over 700,000 Oregon homes. That growth has resulted in renewable energy businesses investing close to $10 billion dollars in the state, supporting over 5,000 well-paying jobs, and contributing to state and local revenue by paying over $150 million. Wind energy supplies more than 12 percent of Oregon's electricity with eleven other states in the US generating 10 percent or more of their in-state electricity from wind.
Growing wind energy benefits also include reduced air pollution, sulphur and nitrogen oxides and particulates. According to recently-released AWEA data, Oregon could save over $2.3 billion on electric bills with 37 percent electricity generation from wind by 2030, the cost-savings estimate coming from calculations made using the US Department of Energy 2015 report Wind Vision: A new era for wind power in the United States. Wind energy could also generate $48 million in annual property tax revenue and almost $22 million in annual wind farm lease payments to landowners by 2030. Currently, installed wind power in Oregon displaces over 1.4 million metric tons of carbon dioxide emissions per year, representing 307,000 cars taken off the road per year.