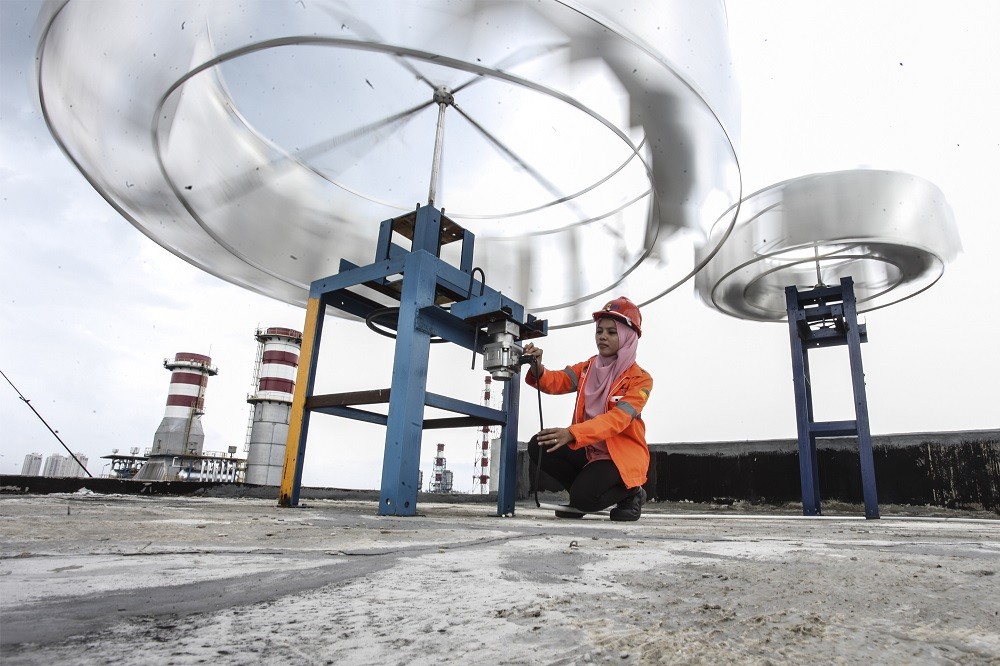 A House of Representatives lawmaker has called for the formulation of a law on renewable energy to serve as the legal basis for the country's effort to source 23 percent of its total energy needs from renewables in 2025, from 7.7 percent last year.
The development of renewable energy is currently based on the 2007 Energy Law and the Government Regulation (PP) No. 79/2014 on the National Energy Policy (KEN).
Meanwhile, the Energy and Mineral Resources Ministry is tasked with formulating the detailed regulations.
However, the ministry, which has been led by four different ministers in the past three years, is notorious for its policy inconsistencies, including in the renewable sector.
Therefore, Satya Widya Yudha, the deputy chairman of the House's Commission VII overseeing energy, said it was about time that Indonesia had a specific law on renewable energy that would be the guideline for the government in developing such a sector.
"If the government is serious about developing renewable energy, it should provide a level playing field between renewable and fossil energy. But now it seems like the government still provides more incentives for businesses related to fossil energy," Satya said on Thursday.
"That's why the country needs a specific law to encourage the development of renewable energy."
He said the House would ask relevant stakeholders to conduct academic reviews before further discussing whether the bill would be endorsed by the legislature or the government.